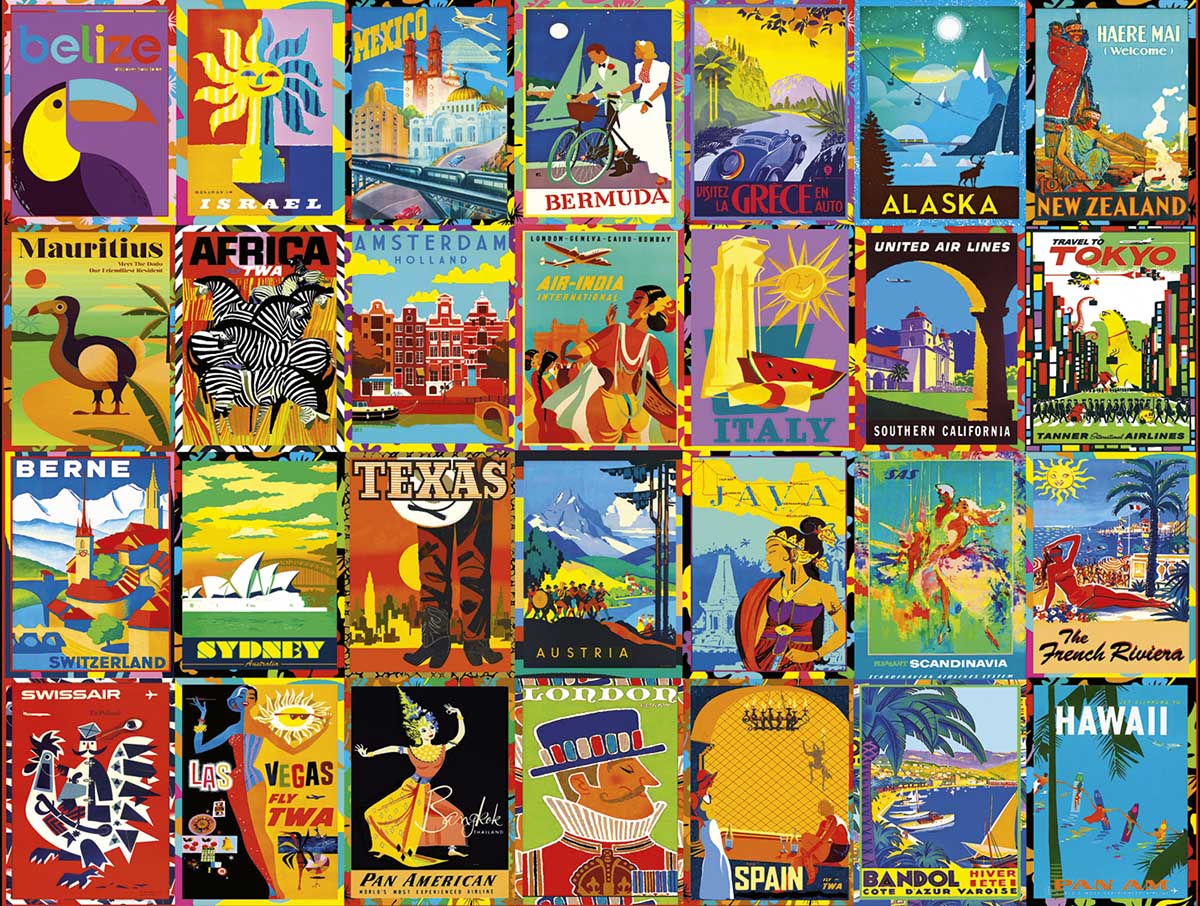 Colorful Destinations by Lewis T. Johnson – Buffalo – 750 pieces
Still in my funk I'm afraid, and haven't touched my current puzzle in a couple of days. Hopefully today will be the day I get back to it.
The border is completed, and so are the words, and a few of the sections that I picked out on the initial sort; I'm somewhere between a third and a half done. I'd take a picture, but I'm just not feeling up to going into the puzzle room at the moment.
Hope you all have a great week. Happy puzzling!