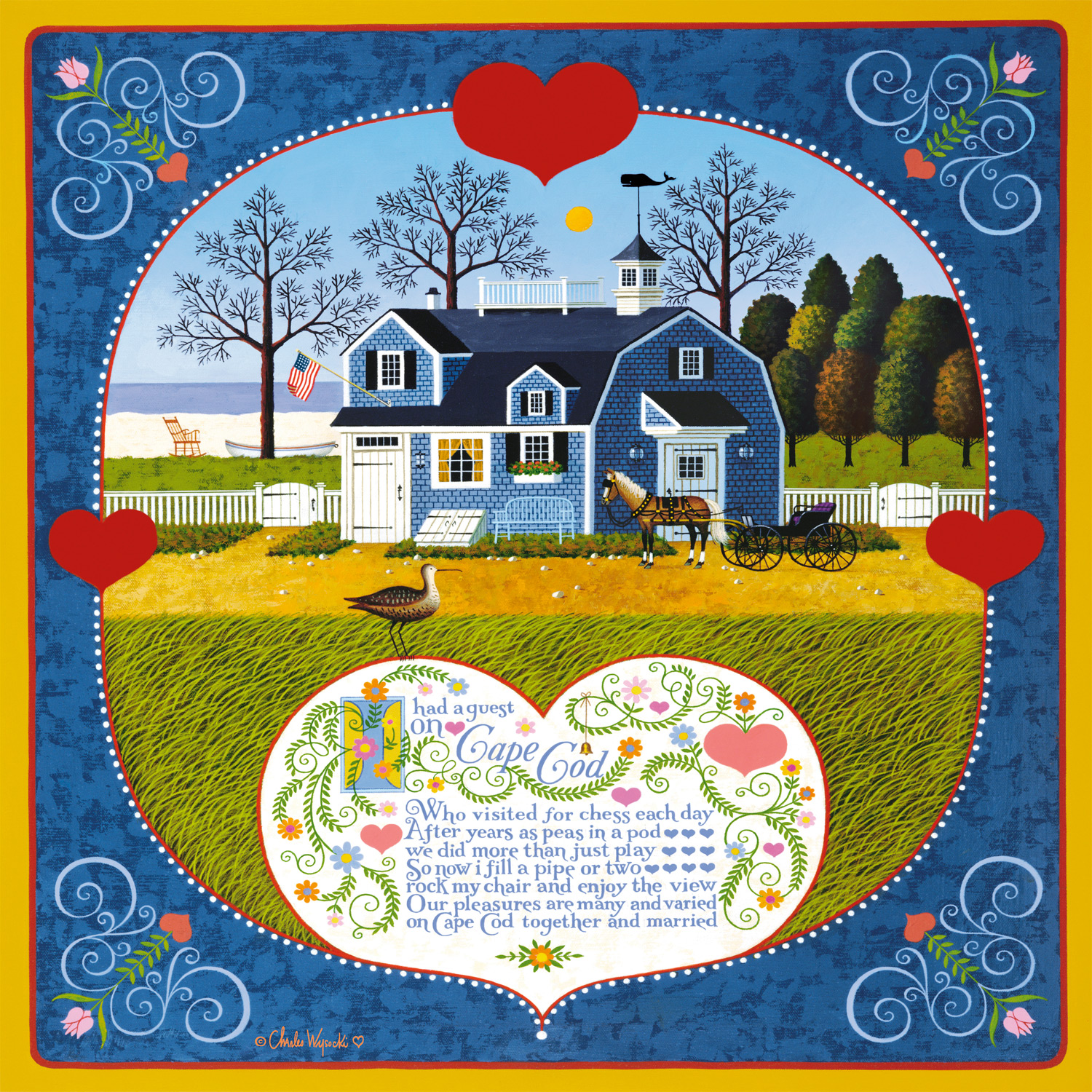 Sweetheart Chessmate by Charles Wysocki – Buffalo – 300 pieces
Regular readers might remember that for me sometimes Charles Wysocki's images can seem a bit repetitive, this one is NOT one of those! I've assembled a few of his puzzles with only one building in them, and adored each and every one – and I'm hoping this will be another in that same vein.
It's only been sorted so far; but it makes me so glad I ordered myself a few smaller piece count puzzles. Having only 1000 piece puzzles around was stressing me out. It was actually causing anxiety to the point that I didn't even want to go into the puzzle room – and that is not good.
But this 300 piece Wysocki image is just what I need, and hopefully it will help me build myself back up to working on the bigger piece counts. It'll be lovely!